LAZER LAMPS HISTORY
Since it was founded in 2010, British manufacturer Lazer Lamps Ltd has been at the forefront of LED technology, bringing world class technology to its customers, and in the process setting the standard in automotive auxiliary lighting solutions. Combining competition beating performance with automotive quality standards, Lazer products are now recognised as leaders in their field.
Proudly manufacturing products in the UK, Lazer has introduced market leading products driven by company Director Ben Russell-Smith, who has been working at the forefront of vehicle lighting design since 2002, managing exterior lighting projects at Nissans European Technical Centre, and at Ford of Europe.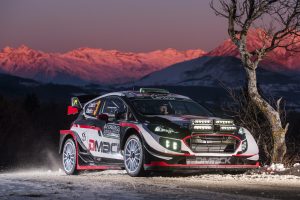 "You can't take chances with product quality, it needs to be designed in from the start, backed up by extensive testing. That's how we're able to offer our customers a 5 year warranty on all of our products; these lights are built tough for track / rally / rallyraid / off-road race events."
[Ben Russell-Smith, Director]
MOTORSPORT
From the beginning the motorsport market has been quick to adopt Lazer products, with some of the biggest names in racing using the lights from an early stage. In the first year of production, the Lazer products had been nominated for three awards within the field of international motorsport, including 'Most Innovative New Motorsport product 2012'.
Since then more and more teams and drivers, for whom there can be no compromise in performance or reliability, have made the transition to Lazer. The clearest example of this being our high profile partnerships with leaders in both WRC (M-Sport) and World Endurance (Toyota Motorsport) series. Success isn't just limited to the world of motorsport howevever, with Lazer lighting solutions prevelant amongst protagonists of gruelling off-road events such as the Dakar Rally or King of the Hammers, a testiment to the build quality and robustness of every product that leaves our premises.
Success on the track has helped give the brand credibility, which has translated through to confidence for the road buyer who chooses to fit the same products to their vehicles. Recognising the suitability of our products within the 4x4, Pick-Up, and Commercial Vehicle sectors, we are now approved suppliers to OE manufacturers across each of these sectors. Still we will not rest on our laurels and development work continues on both new lighting products as technoclogy advances and innovation dictates, but so to solutions that facilitate the integration of high performance driving lights onto all multitude of vehicles, meaning Lazer becomes known as much for its mounting solutions as its superior lighting.
With continued product development a priority, and an expanding worldwide distribution network, Lazer Lamps is very much a company with big plans for the future, so watch this space!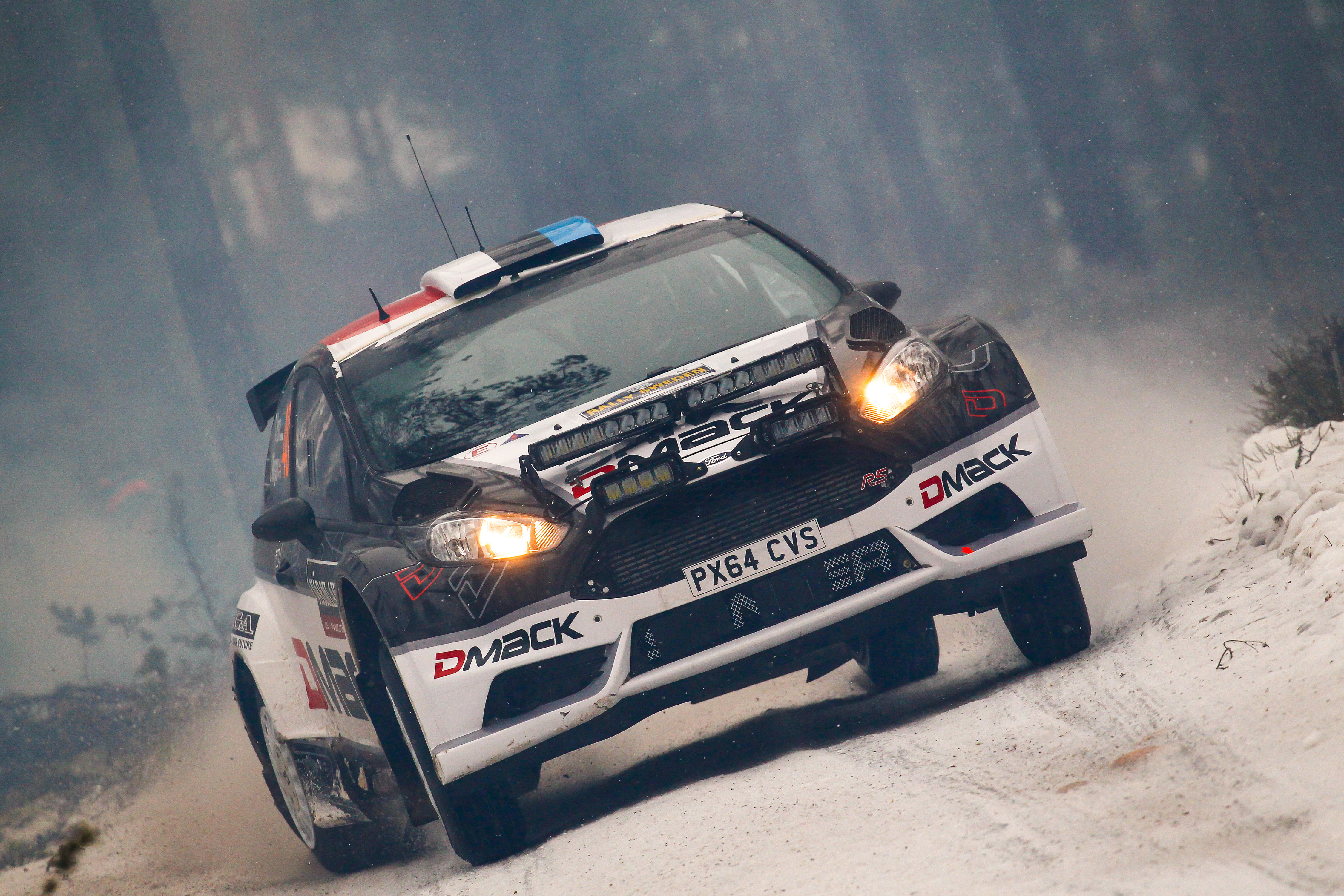 Made in the UK
The UK factory handles all aspects product assembly, including final leak and photometric testing in accordance with UNECE Conformity of Production requirements. Crucially, the surface mount of components onto the circuit boards, is carried out at our secondary site just 30 minutes away, allowing complete traceability and control of the end-to-end manufacturing process. With both facilities accredited to ISO9001 and centrally positioned within a hub of high technology businesses from Automotive all the way through to the Defence and Space industries, Lazer will always remain at the forefront of emerging technologies and production methods to ensure that performance, quality and reliability is in-built.
"We set out to be the leaders in automotive lighting and it's clear now that our products have delivered just that. Time and time again, our products deliver weight savings and performance improvement over other lighting solutions from leading manufacturers and brand owners."
[Ben Russell-Smith, Director]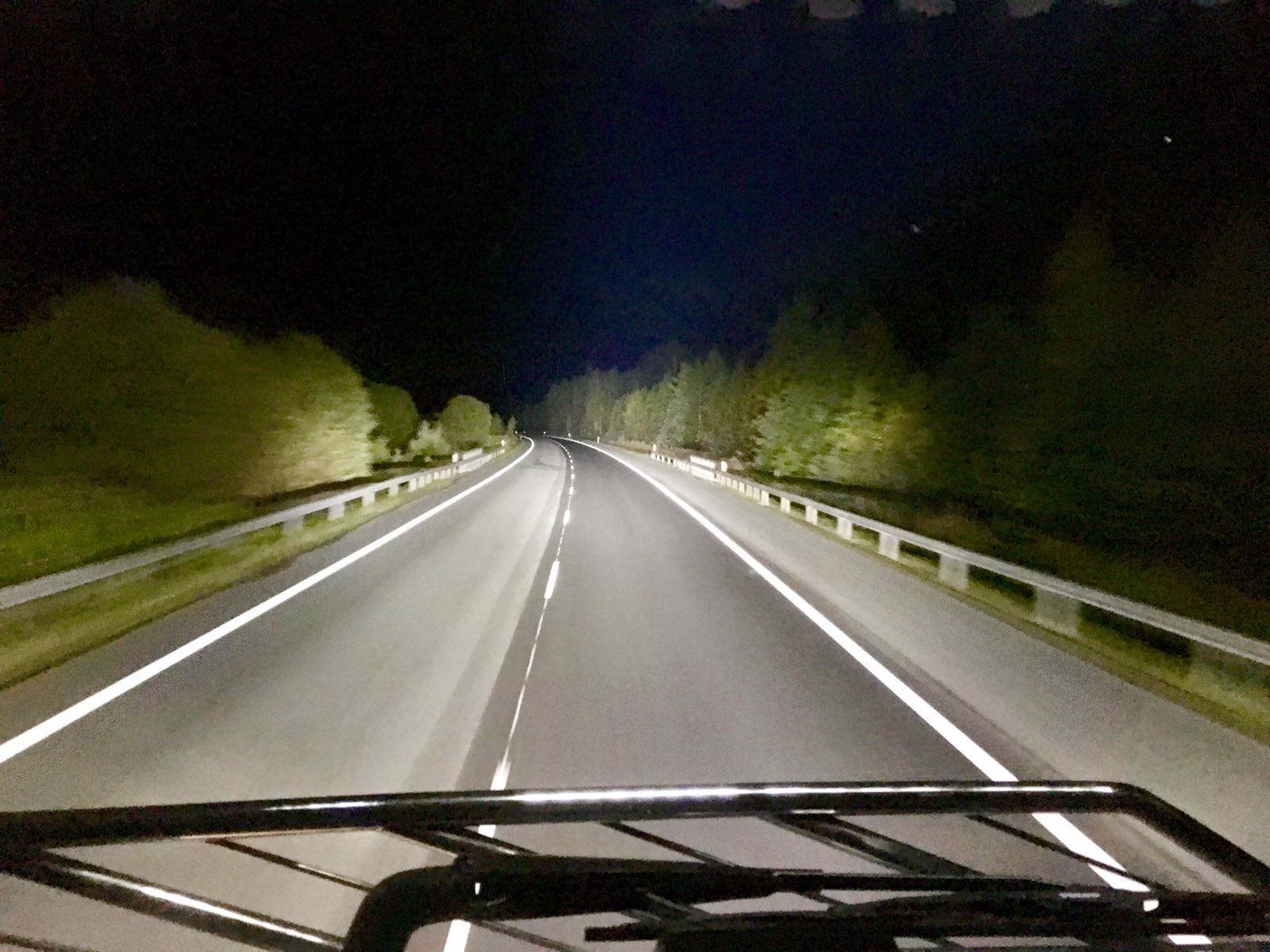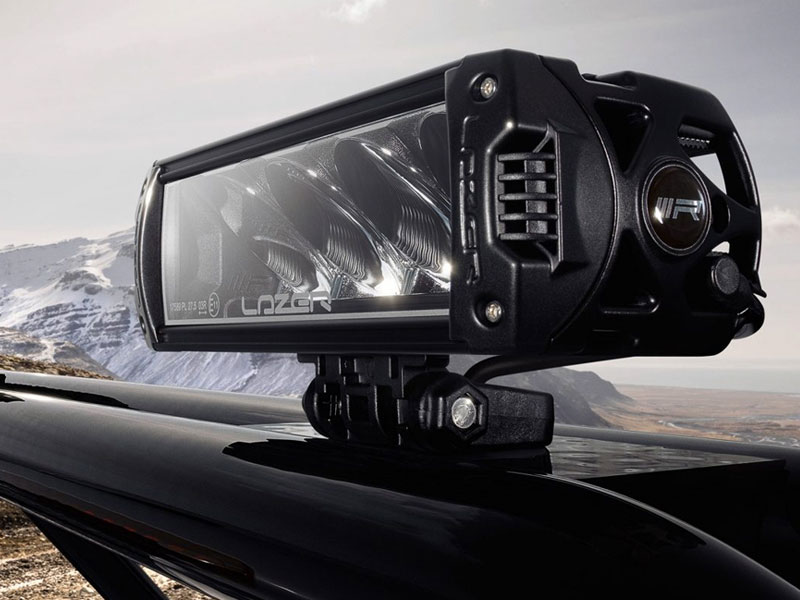 All our lights utilise high output (premium 'bin') LEDs, and class leading reflector systems designed to maximise light output in drive, hybrid, and long-range beam patterns. Light output is constantly optimised through Dynamic Drive Modulation which regulates drive current to the LEDs considering the environmental and thermal conditions of the lamp. Lights have a 5 year warranty (2 year for Utility Series) and are built to last.
---
Linear represents the ultimate in low profile auxiliary LED lighting. The comprehensive Triple-R range utilises boost optics to provide the ultimate in long-range visibility. The ST and T range, upgraded for 2017/8, deliver a 'drive' beam pattern, while our RS range benefits from integrated Daytime-Running Lights, and utilises a dual optic reflector system to deliver a combination beam pattern. The Carbon Series represents an extreme lightweight solution for the Motorsport sector, while the Utility Series utilises the latest 'high density' LEDs for exceptional work light performance.
TRIPLE-R

Developed around the uncompromising requirements of the professional motorsport market, the Triple-R range of lights is setting the new standard in auxiliary driving lights. The latest and most sophisticated component technology has been incorporated alongside patented systems for optimising light output for both road and off-road applications.
The result is a range of lights that on the one-hand achieves incredible distance illumination, and which on the other provides for a spread of light in the mid to long-range which is optimised for everyday road use and the motorsport sector. Prepare to be impressed!
---
ST — T EVOLUTION

Re-engineered and re-designed for 2017/8, the ST Evolution range of ECE approved high performance driving lights utilises upgraded LEDs and the latest component technologies, combined with advanced electrical design and material solutions. The result is superior performance and reliability optimised for range and spread of light.
A contemporary design ensures the lamps compliment and enhance the styling of any vehicle from motorbike to quad, 4x4 to heavy truck, and everything in between.
---
LINEAR

Introducing the Linear range, available in Standard and Elite grades, on the one hand the products represent our most cost-effective lighting solutions through the adoption of 3W LEDs, the same as used in our 2018 WRC lighting solutions, meticulously engineered and tested to optimise lighting performance for everyday road use and specifically the passenger car market. On the other, a slimline, aerodynamic design, with a real emphasis on high-end styling, the lamps are simple to install, and act to minimise drag, while delivering astonishing levels of illumination.
---
T EVOLUTION

The T Evolution range represents a re-engineering and re-design of off-road LED Spotlights, the performance of which needs to be seen to be believed. Upgraded LEDs combine with advanced component technologies, and electrical design for incredible performance and reliability.
Performance aside, the T Evolution range is built to last. IP69K and with a 5 year warranty, plus lifetime guarantee on the 'unbreakable' polycarbonate lens, the lights are built tough for the harshest environments on the planet. All lamps come with multiple mounting options, and 12V single lamp wiring kit.
---
CARBON SERIES

A world first for LED technology, the Carbon Series sets a new standard in auxiliary driving lights for the motorsport sector. Through ground-breaking advances in material design and engineering, the Carbon Series stands apart from all other lighting solutions. With products produced with either a full carbon-fibre housing, or with 3D print material, the Carbon Series provides for an ultra-lightweight construction, and a power/weight ratio never seen before in automotive lighting.
UTILITY SERIES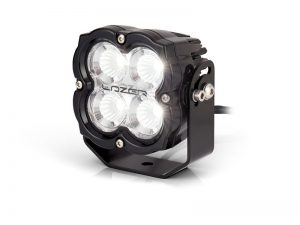 The UTILITY SERIES from Lazer is a range of high performance LED work lamps and accessories, which combine the latest and most advanced LED systems with patent-pending design features to maximise light output, functionality, and reliability.
High density LEDs provide more light at a carefully selected colour temperature to maximise definition and reduce fatigue during prolonged use. A super-tough construction, unbreakable polycarbonate lens, and comprehensive certifications and testing, guarantee the longevity of the products whatever the application.
---
Designed, engineered, and manufactured in the UK, Lazer Lamps is increasingly able to offer bespoke mounting solutions for a growing number of the most popular 4x4, Pick-Up, and Light Commercial Vehicles.
With grille integration kits available as bespoke UV-resistant mounts, precision-engineered from ASA material, these kits provide a sleek and stylish way to integrate our high performance, road-legal LED spotlights.
Regardless of the vehicle, with Lazer's vehicle integration kits, the installation is both quick and easy, secure, and the end result has a true OE quality finish.
LED TECHNOLOGY EXPLAINED
Light Emitting Diode (LED) technology offers more than double the efficiency of the previous leading light technology, High Intensity Discharge (HID). Such advanced technology can be described as one of the most exciting and fast moving to hit automotive lighting. The efficiency gains can be harnessed to reduce power consumption of the lamp, or to deliver much greater light output for a similar power consumption.
Put into numbers, LED currently achieves approximately 100 lumens/Watt when driven at high drive currents, whereas Halogen lights run at around 10 – 12 lumens/Watt, with HID (High Intensity Discharge) operating at around 50 lumens/Watt.
There is a clear distinction between lumens and lux when using as a unit of light measurement.  Lumens can be defined as the measurement of how bright a bulb or a light source is. Whether you are 1 meter away or 100 meters away from a light source it is still emitting the same amount of lumens. On the other hand, lux is the measure of the intensity of the light hitting a surface at a given distance. Our recommendation is that you review the product photometric diagram and consider the spread of light that you want. Overall, lux is a good measurement for determining and comparing the brightness of a beam.
Selecting the right LED is important, and although this starts with choosing an LED capable of achieving the high performance requirements of an automotive headlight, the next step is choosing the right "bin". LED manufacturers categorise their batches of the same LED in to those which are tested at the end of the production line to give high light output, versus those which have a relatively low light output. There can be a variation of light output (and component price) within the same product group of up to 30% from the low output bin to the high output bin devices.
A powerful LED with a high output bin, provides a solid foundation to achieve higher levels of illumination, but there are a number of other factors driving both the performance and the cost of the unit. Consider the materials used in the product: the cooler you can keep the LEDs, the more efficient they'll be and therefore the more light you'll get on the road. For example, Lazer products use ceramic coated metal substrate circuit boards with high thermal conductivity and a thick copper layer to help spread the heat away from the LED and to the lamp body as quickly as possible.
The "LED Driver" is also a crucial component inside the unit, this is the device which manages the drive current through the LED, ensuring an even and stable light output regardless of input voltage. The performance of the driver also influences the efficiency of the unit, and contributes towards the performance of the product to reduce EMC (Electro Magnetic Compatability) radiation.
The capacitors used within the product also contribute towards cost of manufacture and longevity of the product, where cheaper electrolytic capacitors might run for 1000 – 2000 hours, while ceramic capacitors can have a run time of tens of thousands of hours.
ELECTRICAL & WIRING
All Lazer lamps are sold with a pre-wired female connector attached to the male connector of the lamp harness, to allow easy wiring in to your vehicle's system. To further facilitate the integration of the lights into your vehicles electrical wiring system, Lazer has developed a comprehensive range of harness kits suited to all the lighting products in our range. Unless otherwise specified, wiring kits are for use with our ECE approved ST / Triple-R / Linear lamps.
INSTALLATION
All ST/T/Triple-R Lazer products are shipped with a Centre Mounting Kit (1114k) as standard. The Centre Mounting Kit is a robust fixture which allows for flexibility in the mounting of Lazer lights above or below a mounting point, with freedom to angle lights up/down and left/right. All Linear products come supplied with stainless steel Side Brackets complementing the sleek, low profile design of the lights themselves.
Additional mounting options are available, including a wider range of stainless steel Side Bracket Kits (also included with larger off-road light bars), universal-fit Roof Mounting Kits to Tube Clamps, to bespoke Motorsport-inspired, quick fit & release bonnet mounting frames.